LAAO in a patient with Dextrocardia
"Working in the mirror: left atrial appendage occlusion in a patient with dextrocardia"
Patient description:
63 years old female with history of paroxismal atrial fibrillation under OAC was referred to us for left atrial appendage closure due to a previous severe eye bleeding for haemorrhagic macular degeneration.
Initial situation: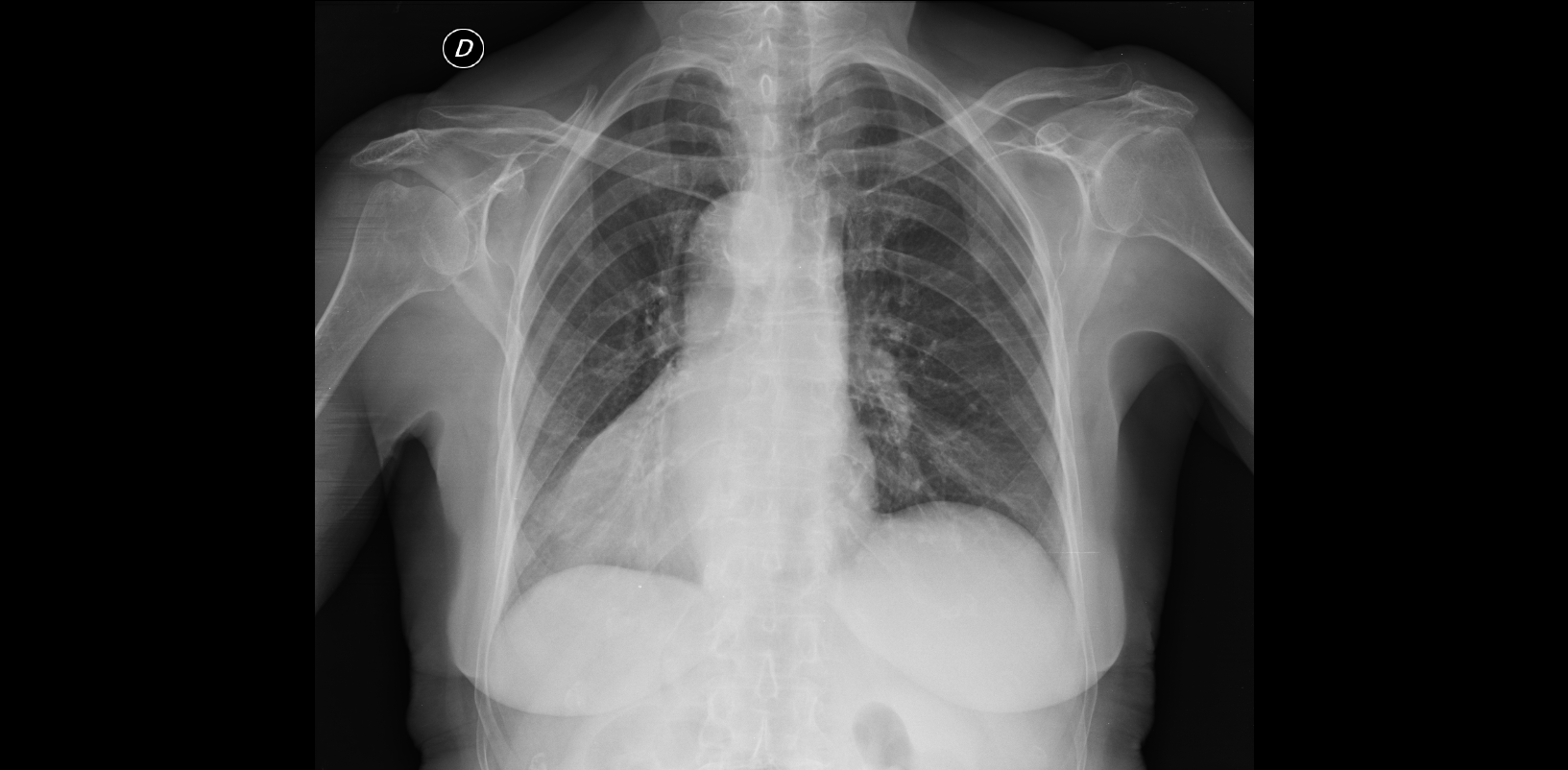 Chest X-ray showed a mirror-image dextrocardia for which tha ptient had already been refused by two centers for left atrial appendage closure.
Procedure
Left atrial appendage closure
Procedure description:
The mirroring tool of the fluroscopy machine was used to guide the procedure by reproducing the standard cardiac.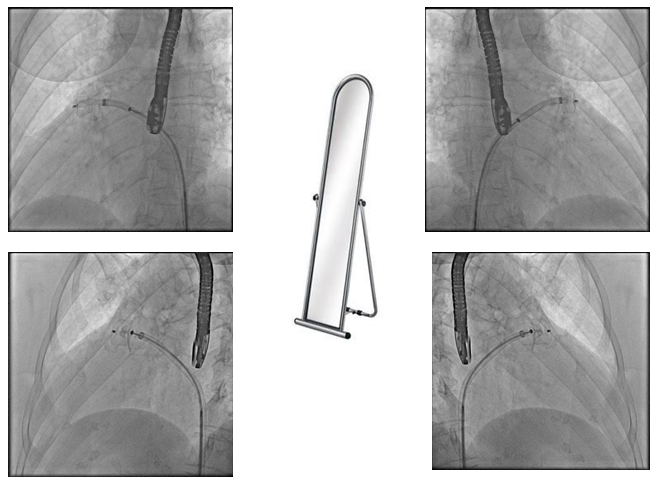 TEE guidance was helpful to size the device to be implanted.
Final Results:
Final result showing good device positioning in the absence of residual flow inside the left atrial appendage in its 'unusual' anatomical disposition.